For all of the sewing lovers and enthusiasts out there, you should be familiar with the brand Husqvarna Viking and their line of sewing and embroidery machines. Husqvarna Viking have been around for almost 150 years and is a well established brand. For a company to last over one hundred years, it must be consistently innovating and coming up with new sewing techniques/technology. Well, Husqvarna has been in the forefront of sewing innovations with their high-end convenience and time-saving, cutting edge features.

So here are our Top 3 Husqvarna Viking Sewing Machines:
3. Opal 690Q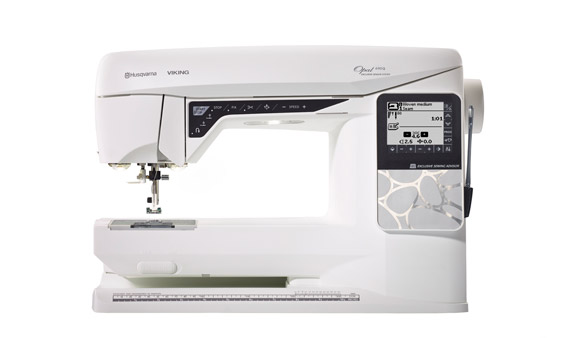 Husqvarna Viking says, "Go From Good to Great Sewing" with the Opal 690Q. This machine bring those sewing on a mechanical machine or an older computerized model into the benefits of modern technology. The Opal 690Q is extra-efficient with loads of built-in assistance to change the way you sew. This machine has several modern innovations. Here are a few. 
The unique exclusive sensor system technology automatically and continuously senses and adjusts as you sew any thickness of fabric for the perfect feeding process. 
Begin and stop sewing without the use of the foot control by using the Start/Stop Button. This is great for sewing rows of decorative stitches, buttonholes, sewing on buttons and winding bobbins.
This machine also has an automatic thread cutter to save time. It cuts the top and bobbin thread automatically. 
2. Sapphire 965Q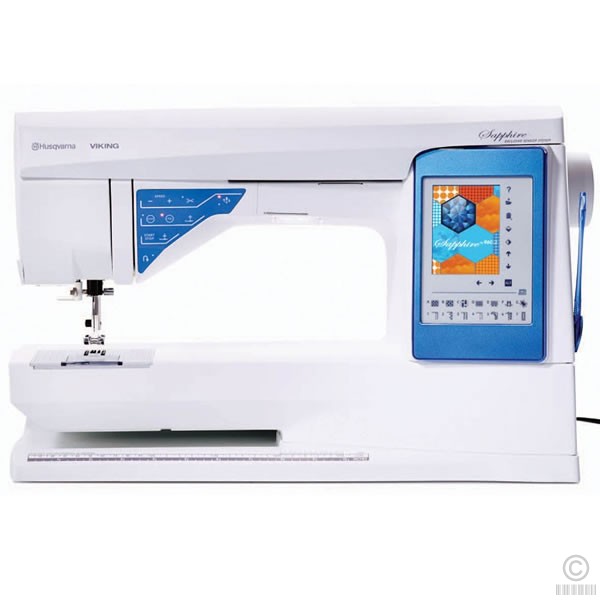 The Sapphire 965Q is Husqvarna Viking's top-of-the line sewing machine. It offers many features that will assist and guide you throughout your sewing journey. It has an interactive color touch screen, you can use your stylus and navigate between different menus and functions. This machine can make its own settings based on the fabric or stitch being used. The Sapphire 965Q has over 300 stitches, including utility stitches for all of your needs. 9 different buttonhole styles, and even side-motion stitches let you embellish your projects without any limitations. Some of the other features that you might enjoy are the circular attachment for sewing a perfect circle, mega piping foot, mini piping foot, and a yarn embellishment foot set. Just to name a few. 
1. Designer Epic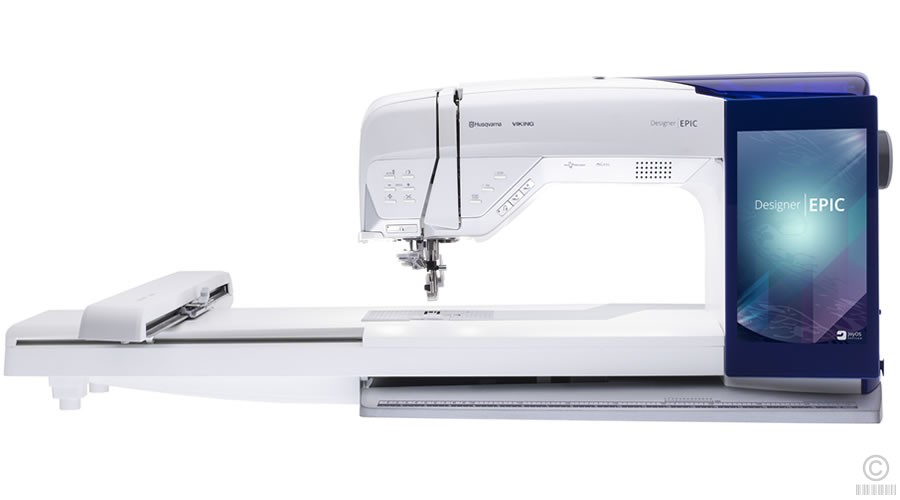 The Designer Epic is far from your ordinary sewing machine. It has a whole lot of features that takes this machine to a whole new level. From its large working are to its tablet-like screen, the Designer Epic is legendary. With this sewing and embroidery machine, you can select the fabric type and get a wide selection of available sewing techniques, from basic to detailed sewing. It's display screen is 10.1" and easy to navigate through various screens using multi-touch gestures. This is the first and only brand with interactive tablet-like screen. With this machine you can create skirts, dresses, pillowcases, quilts, and even a leather bag. Checkout this video to learn more.
That rounds out our list of the Top 3 Husqvarna Viking Sewing Machines. If you think that another Husqvarna Viking sewing machine should have made the list, leave a comment below on why you think that sewing machine should have made the list.