Take a look at our list of the Top 5 BabyLock Sewing and Embroidery Machines.

In our last blog, we briefly mentioned Husqvarna Viking's historical past and then segued into our Top 3 Husqvarna Viking Sewing Machines. Now we are going to mention a notable company in the sewing industry. For over 40 years, Baby Lock has been creating machines for sewing, embroidery, quilting and serging. Now Baby Lock does not have the longevity that Husqvarna Viking has as a company, but they have made their make in the sewing industry because their machine are easy to use. Their easy-to-thread sergers and machines are good for sewers of any level. 
Now with that being said, let's take a look at the Top 5 BabyLock Sewing and Embroidery Machines. 
5. Molly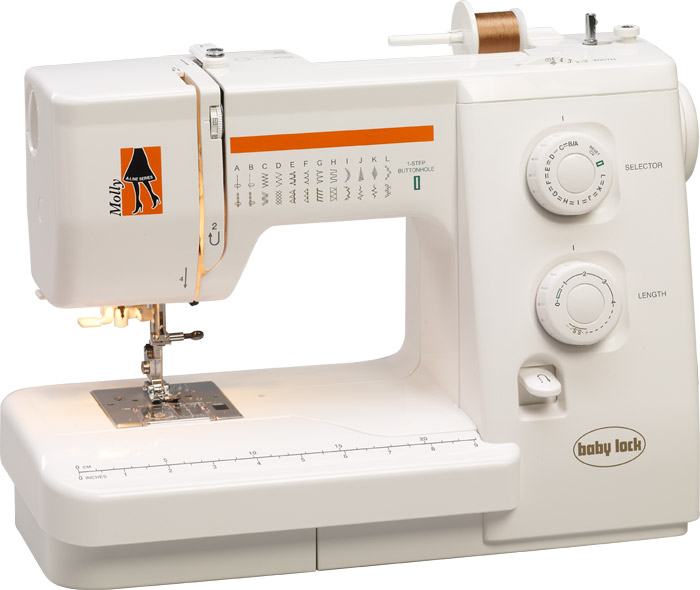 The BabyLock Molly was featured in our first blog of 2018, Top 3 Sewing Machines for Beginners. This machine is great for beginning sewers. It takes the features of the BabyLock Anna and improves upon them. This machine is great for beginners who want to start out with simple projects like a pillowcase or towel. The BabyLock Molly retails at $499.
4. Katherine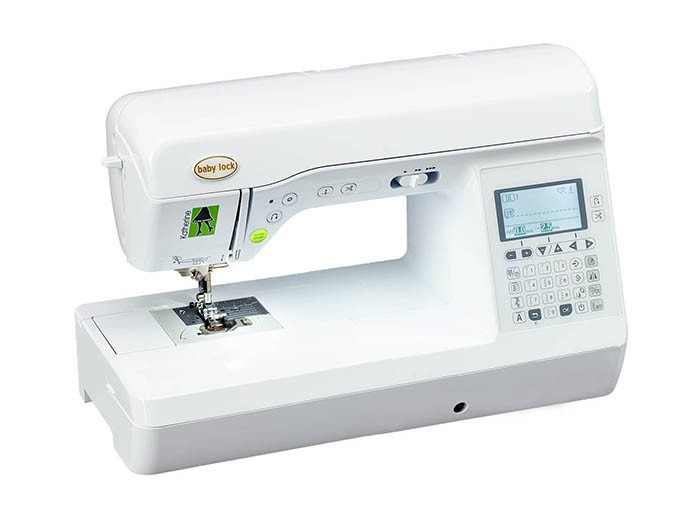 This machine has features fit for all types of projects. The BabyLock Katherine is also a great choice if you're looking to elevate your skills. The Katherine offers push-button features, a knee lift, and an automatic needle threader. But it gets better. She also has 190 built-in stitches, numerous included snap-on feet and a free-arm. This machine can handle anything from home decor to accessories and garments. The BabyLock Katherine is the machine for you, if you are looking to take your sewing skills to the next level. The BabyLock Katherine retails at $1,799.
3. Lyric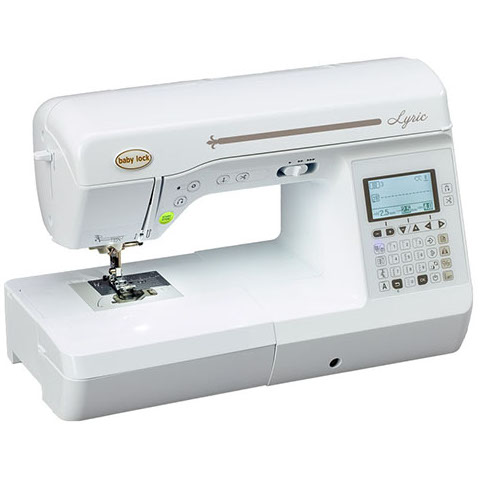 Quilters, Quilters, Quilters! The BabyLock Lyric is a wonderful machine if you are looking for a machine that allows you to customize your stitch down to the last detail. This advanced needle threader and quick-set bobbin gives beginners the confidence to become quilters. Lyric comes with an LCD screen, 250 built-in stitches, quilting extension table, knee lift, and much more. The BabyLock Lyric retails at $2,199.   
2. Crescendo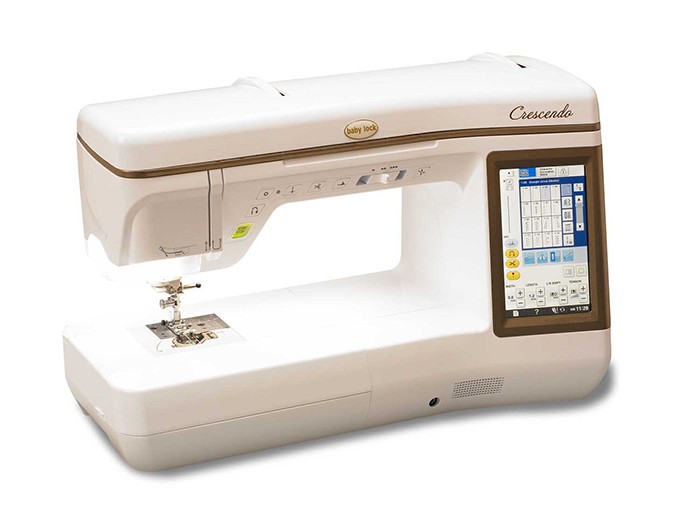 The Crescendo deluxe is a sewing and quilting machine. This machine coming in at #2 has some innovative features worth noting. The innovative features are powered by Baby Lock IQ Technology. This is the technology that makes BabyLock machines so intelligent and efficient. When you tell the Crescendo something to do, it is the IQ technology that helps the machine achieve your desired results.The Crescendo also has the largest workspace of any machine in the BabyLock sewing line, not to mention that this machine comes with a sensor pen and guides beam for sewing, a digital dual-feed system, and so much more! This intelligent and powerful machine retails at $5,999. 
1. Destiny II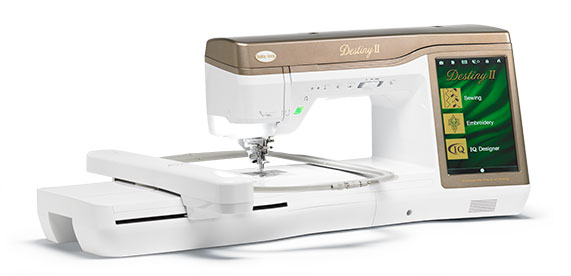 Step into the future with the Destiny II. Enjoy a larger workspace, a tablet-sized screen, and an impressive selection of built-in stitches and embroidery designs. The Baby Lock IQ Technology includes new features that will help make projects even easier. You can digitize your hand-drawn, scanned, or imported artwork. Then you can edit your designs down to the stitch. This high tech machine has a color visualizer that allows for you to choose from random, vivid, gradient and soft. Click one of these options and your design is transformed in an array of color combinations. We haven't even reach the tip of the iceberg yet, as it pertains to the features that this machine has to offer. The Destiny II retails at a whopping $15,999.
That rounds out our list of the Top 5 BabyLock Sewing and Embroidery Machines.
If you think that another BabyLock sewing machine should have made the list, leave a comment below on why you think that sewing machine should have made the list. 
Oh yeah! Did we mention the savings you can receive if you purchase one of these machines in our store? Ask us about our savings! Come in to Cornerstone Sew & Vac located at 6853 Douglas Blvd. Douglasville, GA 30135 or call 770-949-5775.