This blog features several reasons why sewing and embroidery enthusiast should have a sewing cabinet.
For all our sewing and embroidery enthusiasts and experts out there. How have you dealt with making sure that you have enough workspace to handle your sewing projects? 
Here at Cornerstone Sew & Vac, we have sewing cabinets in stock that are very useful for avid sewers and enthusiast alike. A good brand of sewing cabinets is made by a company known as Koala Studios. They specialize in the creation of sewing furniture, made in America. 
Koala Studios Logo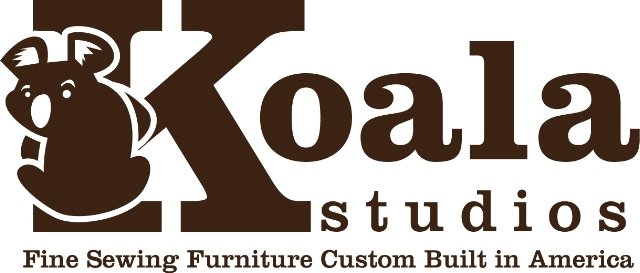 Their are mainly two reason why sewers and embroiderers should have a sewing cabinet in their work space. Those two reasons are stability and organization. 
Stability
A sewing cabinet is perfect for stabilizing a sewing machine. They have a built in compartment made specifically for that purpose. As seen in the image below.
Organization
It should be obvious from the picture above that some sewing cabinets have the ability to store all of your sewing accessories. No need to store items in your closet, garage, basement, or wherever else someone may store items. You can store almost all of your sewing essentials in the right sewing cabinet. Now doesn't that improve ease and access!?
BONUS - Increased Work Space
Now, some sewing cabinets have the ability to fold out an extend your workspace when it comes to those larger sewing and embroidery projects. This allows for an increased workspace. When you are done, you can fold in the extended work area and create more space in your room. This is ideal for sewers that do not have a room solely dedicated to their sewing projects. 
These are just a few reasons why every sewing and embroidery enthusiast should purchase a sewing cabinet for their home or business. 
A Koala Studio Sewing Cabinet